Profile

When choosing between two evils...
I always like to try the one I've never tried before.
Free Account
Created on 2017-04-08 01:12:57 (#2957678), last updated 2017-04-09 (23 weeks ago)
15,814 comments received, 0 comments posted
2,665 Journal Entries, 631 Tags, 0 Memories, 1 Icon

About

Mini Bio
*Children beware... I swear.
(that's your warning)
I like sunsets, long walks on the beach, and poking dead things with a stick.
Seriously though, all you need to know is I breathe to write. I started writing in BtVS fanfic about October of 1999. Then I moved on to BtVS/HP crossovers and pure HP fic... not to say those are the only fandoms I dabbled in. I mostly work on original stuff nowadays. My first novel "In Shadowside" was published in 2006, and my novel "Rough Spirits" was published in 2013. A collection of my short stories has a tentative publication date for summer of 2013. I am also rewriting and reworking the sequel to "In Shadowside" - "The 4th Corner". Look for it in early 2014. I participate in a bi-monthly podcast called Pledging Geek.It's available on iTunes for FREE. I don't do requests much anymore, and I can not abide by impatience or people who think I exist just to write fanfic for them. I also do not plan to pass my fics off to anyone else to finish. Please don't ask me to do so. I find it offensive.
This Journal is friends only, so comment to be added.
You don't comment, you do not get added.
*The muse of this place belongs to Snivellus, the heart to Padfoot, the soul to the ferret, and the pulse to the Bloody. I like smugglers, androgynous angels, perverted manwhores, and alien smartarses too. Like beauty, evil can also be in the eye of the beholder.
*Firefly mood theme by
euterpeslullaby
.
*HP animated mood theme by
lidi
.
*Hypnotic oracle mood theme by
neitherday
.
Liz Ashe the Writer
|
Promote Your Page Too
Pledging Geek Podcast
|
Promote Your Page Too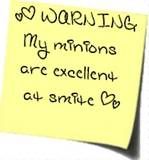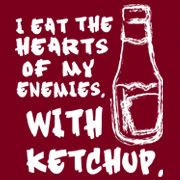 Learn how to make your own post-its at
stickies
. My yellow post-it base is by
writinchica2k
.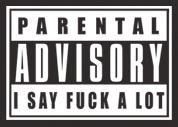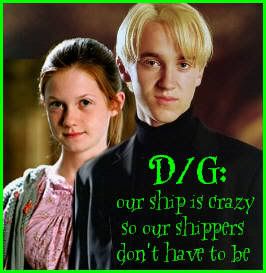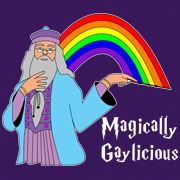 I love my dead gay wizard.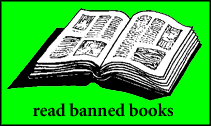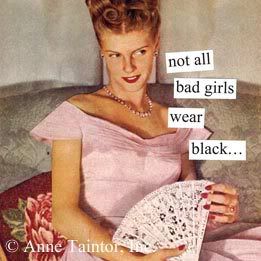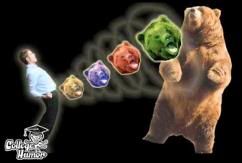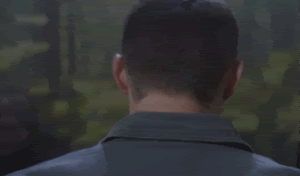 A twosome of evil cuteness - Sylar/Elle (gif by
gif_a_lil_bit
)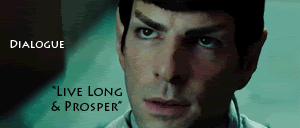 gif by
gif_a_lil_bit
LiveJournal
Trading Cards
LJ Addict Edition
spankerella




writer's handle:

echo

secret identity:

Liz Ashe

user number:

1468604

since:

November 17, 2003

A spankerella is a creature also known as an echo. She is commonly called a writerus ficticious. With a git for a muse, a dog for a heart, a snake for a soul, a vampire for a pulse, a wolf for a call of the wild, and everything else for something wicked.

Strengths:

wit, snark, love of words, appalling lack of fear

Weaknesses:

mood swings, scatterbrain-ness, naked Spike, Alan Rickman's voice, Sylar in glasses

Special Skills:

unusual thought process, ability to make strange pairings work, knack for nicknames

Weapons:

sarcasm, spatula, a rather large and rowdy group of minions

Her Shining Stars:

Padfoot, Cranky Pants, Spike, Malfoy the younger, Blaise the Manwhore, and "Brainman"

Make your own LiveJournal Trading Card!
Brought to you by
crossfire

Connect

People
[View Entries]

[livejournal.com]
alinora
,
als-wonderland
,
amatsubu
,
amazonmink
,
amichandrn
,
ancient-immie
,
angelskuuipo
,
ant3ka
,
artemis2050
,
australian-imp
,
autumnrhythm30
,
azraelz-angel
,
azulkan2
,
baby-k21
,
blue-squishie
,
bluehippos
,
bookworn80
,
booster17
,
brendanm720
,
bright-weavings
,
browser26
,
buenabuena
,
camperx
,
carinthea
,
celeste1104
,
cissasghost
,
clannadlvr
,
contessanatasha
,
crazypuppies
,
dancerslife
,
devildoll
,
dharkapparition
,
dieloreley
,
dotty8608
,
dozytart
,
dr-chaosti
,
draconin
,
dream-mancer
,
dropversedevo-t
,
ebony-silvers
,
echo-caliga
,
elle-blessing
,
embe11ished
,
emeraldswan
,
empressvesica
,
evilgreenmonkey
,
gabriel-rath
,
geminilove-ca
,
goddessvicky
,
goeungurl
,
grapecase
,
greeneyedtengu
,
houses-on-fire
,
houses7177
,
howitzer
,
icanbecreative
,
iconseeyou
,
indigochild76
,
instabelle
,
iria4285
,
jennie-wls
,
jesca1976
,
jleary007
,
jo-anne-storm
,
justfreefallin
,
kaylashay
,
kiramarie
,
lady-sylver
,
leevan
,
leighleighla
,
linzier32
,
liregran
,
lumpialooter
,
lunalovegoddess
,
lunykimberly
,
lyndsiefenele
,
madannekidd
,
madison-leonine
,
magadore
,
magic-at-mungos
,
magsyb
,
mama-terra
,
maniacalmuse
,
mccarvec
,
mctabby
,
missgisele
,
mpants
,
mugglechump
,
mynorthwind
,
mypetconcubine
,
nopoweroverme
,
nsahdmdto
,
numbaby
,
omihart
,
originalsibling
,
orion777
,
padabee
,
pinchofthyme
,
princessjessia
,
pyrobear
,
rivermud
,
rockettea
,
rosefyre
,
ryna-fic
,
satyrnfive
,
sequinissues
,
serenemiss
,
sexi-conejita
,
silverflamemuse
,
silverstardance
,
sithspit
,
spankerella
,
sparks-for-sale
,
star1sar
,
stir-of-echoes
,
sweetthea
,
swlangley
,
tae-writes
,
thehereticcs
,
theladylies
,
thelxiepia
,
thepadre
,
tiggermehoohoo
,
tpena19
,
trustlovelaugh
,
tsorriana
,
tthjinni
,
tudorrose1533
,
txrangermark
,
uncfaery
,
untdrew
,
velvetwhip
,
wickedcheer
,
witchling

Communities
[View entries]

Feeds
[View Entries]

Subscriptions (0)

Linking
To link to this user, copy this code:
On Dreamwidth:
Elsewhere: